In 1960, Jack's fired up its very first grill in Homewood, Alabama. Our walk-up hamburger joint was an instant hit. Who could turn down our 10-cent sodas, 15-cent fries and 20-cent shakes? From the get-go, we had the best people serving up the best food you could find, and we treated our customers like family. As our community has grown larger over the years, we've remained committed to values that go beyond our food—like giving back. And while times have certainly changed, one thing remains the same: good food and good people make for a great time, and that's what helps our customers step into our Southern story every time they stop by.
Jack's will always be proud to call the South home. As we continue to expand and innovate our offerings, the Southern hospitality our guests cherish still serves as a compass guiding our decisions. And with almost 200 locations in Alabama, Tennessee, Georgia and Mississippi, it's safe to say Jack's truly is "All About the South."
We'd be nowhere without our communities. That's why giving back and going the extra mile to provide our Jack's family with the comfort they deserve is so important to us. Whether it's through a holiday parade or a simple charity donation, our presence goes far beyond our restaurant walls—and we like it that way.
Todd Bartmess
CEO, Jack's Family Restaurants
Todd Bartmess isn't your stereotypical CEO. Since joining Jack's in 2015, Bartmess has worked tirelessly to get up close and personal with all things Jack's. From top level operations to visiting individual restaurants to meeting with our team members, he keeps a pulse on it all. He loves to be with the people who make the brand work everyday and has a passion for developing great leaders within the organization.
He has more than 25 years of experience in managing quick service restaurants. Prior to coming to Jack's, he was serving as President and CEO of Heartland Food LLC., the second largest franchise operator of Burger King Restaurants in the world. Throughout his diverse career, Todd has held a variety of roles for major brands including Burger King, Dunkin Brands, Boston Market and Taco Bell.
In his spare time, Todd tries to stay active by hiking, biking, and running. He is also committed to serving his community by volunteering at his church and with Boy Scouts of America. He and his wife Judy have been married for 30 years and have two adult children – Melissa, mom to his 'awesome' granddaughter Aurora, and Conner who was recently married in August 2017. Depending on the day of the week, Todd's favorite Jack's items include: a double cheeseburger with extra pickles, chicken fingers with Comeback sauce or a smoked sausage and egg biscuit.
Matthew Lallatin
CFO, Jack's Family Restaurants
Matt joined Jack's in October, 2016, and serves as Jack's Chief Financial Officer. Prior to joining Jack's, Matt worked in a variety of industries and with companies ranging in size from start-ups to global Fortune 10. Most recently, Matt was the CFO of CHEP North America, a leading global supply chain solutions company based in Atlanta. Prior to that role, Matt held a variety of progressively senior financial positions at Mrs. Fields, Savoy Pharmaceuticals, Kmart, and DaimlerChrysler. Matt holds a Masters of Business Administration degree from the Brigham Young University Marriott School of Management in Provo, Utah. He is married with five children and loves living in the Birmingham area and eating a delicious Big Bacon burger when he has the chance.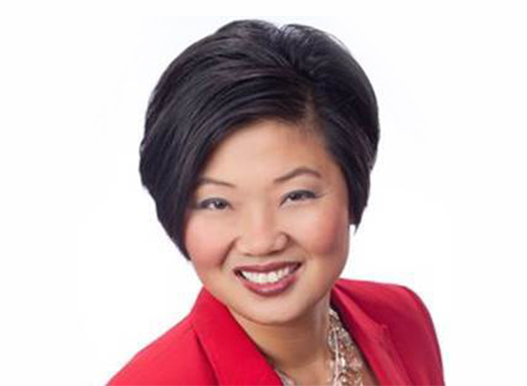 Billie Jo Waara
CMO, Jack's Family Restaurants
Billie Jo Waara, Chief Marketing Officer, joined Jack's in January 2020. She is responsible for overall brand positioning, marketing, creative, media and culinary product development for this Southern company.  Since joining the team, Billie Jo has launched several strategic initiatives including key technology-enabled Guest occasions such as online ordering and loyalty rewards. She has led innovative marketing initiatives for several industries including hospitality, quick service restaurants, travel, tourism and retail for the past 20 years.
Prior to joining Jack's, Billie Jo served as the Chief Marketing Officer for other restaurant brands including Cicis Pizza and Taco John's. Billie Jo's previous experience includes advertising agency leadership, she was the Director of the South Dakota Office of Tourism and served as a locally elected official as the Minnehaha County Treasurer. Waara graduated from Augustana College with a double major in Business Administration and International Government, and received her MBA from the University
of South Dakota.
Billie Jo and her family recently moved to Birmingham and are having fun exploring the area's many hiking and biking trails–they usually stop by Jack's for fried chicken, mashed potatoes and lemonade milkshakes on their way back home.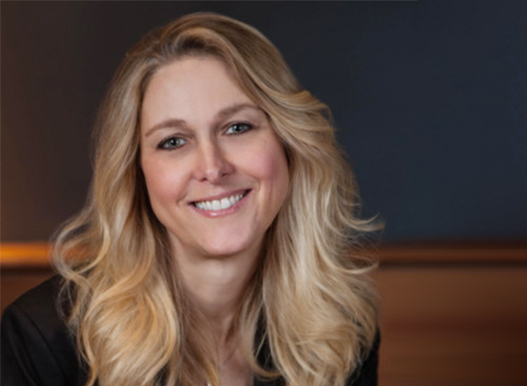 Karen Kelley
President and COO, Jack's Family Restaurants
Karen brings more than 30 years' experience to her role at Jack's. She is an innovative operations leader who has built a career by focusing on harnessing people's abilities to grow and deliver phenomenal results. Karen loves to spend time in the field with the most important leaders our GM's, coaching and learning what gets in the way of delivering great experiences for our team members and customers. Most recently Karen served as the Chief Restaurant Operations Officer at Panera Bread and prior to that was the President and COO of Sweetgreen. She started her career working at Taco Bell where she developed a passion for leading and developing high performing teams. Karen and her husband Tony love cooking, traveling and spending time with their 4 daughters and most of all spoiling their 3 grandchildren. Her Jack's favorite is the hand battered chicken but she also can't help herself around the fresh scratch made biscuits.
Adam Padgett
CTO, Jack's Family Restaurants
Adam joined in January 2023 as Jack's first-ever Chief Technology Officer. He is a strategic and innovative leader with over 25 years of experience combining hardware and technology to solve complex problems across various industries. Adam loves growing people and believes a great team and partnerships is the key to winning. Before joining Jack's, Adam served as the Chief Information Officer for Bojangles, leading the company's global technology, POS, and digital enablement teams. Adam and his family love traveling, hiking, and eating great food! He enjoys his favorite Jack's Sausage, Egg & Cheese Biscuit almost every morning before work.
Dana Taylor
Chief People & Strategy Officer 
In her current role as Chief People & Strategy Officer, Dana Taylor leads all human resources and operations services functions while fulfilling her personal mission to make lives better for those who work at Jack's.
She first joined the team in 2021 as Senior Vice President of Operations Innovation & Strategy, where she quickly implemented a data-driven approach for solving tough issues. She is passionately committed to making Jack's the best possible — improving day-to-day efficiencies while building a runway to allow Jack's teams to grow and develop into future roles.
Dana is a 15-year veteran who previously held finance, operations, innovation and strategy leadership roles with both Panera Bread and Bain & Company. She obtained her master's from Harvard Business School and her bachelor's in chemical engineering from the University of Texas. Her happy place is hiking or being at the beach with her husband, two daughters and their dogs. And while Jack's famous biscuits are her absolute favorite, her daughters and husband can't pass a Jack's without asking for a milkshake!